Meet The Tentaroo Team
Tentaroo started in 2001 as a way to provide intuitive online class registrations, allowing camps to prioritize class seats by unit payments. In 2009, Tentaroo was redesigned from the ground up to support payments and more types of events. By 2015, support was added for facility booking and websites.
Most recently, the event registration and facility booking services were redesigned in fall 2018 to better guide users through the process and to work on all platforms.
We believe that the services we offer should offer rock solid reliability and be easy to understand. We go the extra mile when designing our services to ensure we always deliver quality that can be relied on.
We offer unlimited customer service to our clients to ensure that our users can take full advantage of the services we offer.
Moishe Groger
Moishe Groger is the CEO of Tentaroo and one of the founders. The original system that later turned into Tentaroo was a homegrown system that Moishe made for his local Boy Scout camp in 2001. Years later in late 2010 Moishe's home council approached him to ask if there was any way the system could be made to work for their other main camp at the time, a day camp. Moishe took that opportunity to rewrite the system from scratch and start offering it to other summer camps - and so Tentaroo was born.
Moishe is an Eagle Scout and Vigil Honor member of the Order of the Arrow. He has a passion for the outdoors and for good design.
Moishe completed his Masters in Electrical Engineering at the University of Florida in 2007. In 2011, he started working for Tentaroo full-time in order to build the company into what it is today.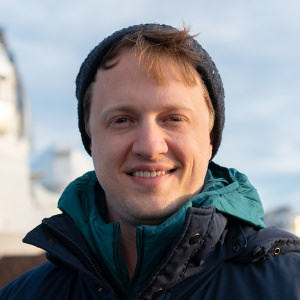 Moishe
CEO
Anika Koch
Anika is the Customer Care Supervisor for Tentaroo and the heart of our customer support team. Not only does she know the software inside and out, but she is also very familiar with the Scouting program as a life-long member of the BSA. She advises our councils daily in the best combination of software features to support each event they run.
Anika has been involved in Scouting since about age 6, both as a Cub Scout tag-a-long for her two brothers and her Den Leader mother, and as a Scout herself in the Girl Scout program and, later, as a Venturer and Sea Scout. As an adult, Anika has held leadership roles in almost every program in the BSA, has worked 3 years on Scouts BSA camp staff as Aquatics Director, and was employed by Mid-Iowa Council for 3 years as Program Secretary - that's how she met Tentaroo!
In 2016, Anika married and relocated with her new family, leaving her council job behind, and joined the Tentaroo team in 2017. Anika prides herself on providing quality training and assistance to the councils using the software and believes that trained people using great software is the best recipe for success.
Anika has two beautiful children and enjoys sewing, cooking, and spending quality time with her family.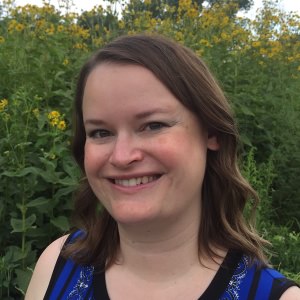 Anika
Customer Care Supervisor
Extension: 702
Zhexuan Liu
Zhexuan joined Tentaroo team in March 2019, and is responsible for building the system frontend, delivering new features and maintaining the system as a Software Engineer.
Zhexuan was born and grew up in Guangzhou, China and has been interested in programming since he was 14 years old. After high school, Zhexuan obtained his bachelor degree majoring in Computer Science and Computer Engineering at the University of Wisconsin - Madison, and then worked as SDE II at Microsoft (Seattle) for three years. In late 2017, Zhexuan chose to relocate back to China and started to work on some local projects with friends, as well as to work as a freelancer. In March 2019, Zhexuan started as a freelancer at Tentaroo, transitioning to a full employee in February 2020. In early 2023, Zhexuan embraced a new adventure and rich cultural experiences by relocating to Bangkok, Thailand.
Zhexuan enjoys going to the gym, playing tennis regularly, and has a passion for outdoor activities.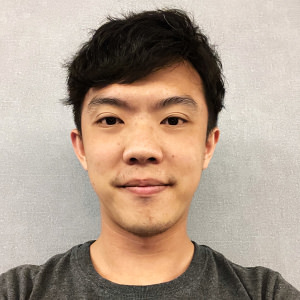 Zhexuan
Software Engineer